Details

Category: Blog
Published: Tuesday, 14 April 2015 14:00
Written by Pearl Scan
Hits: 4251

Do you spend a great deal of cost and time collating and distributing legal files for clients and other relevant parties? Did you know an eBible can save you from all of that hassle?
Ok, let's start with the obvious question.
What is an eBible?
An eBible is a specially designed system for managing legal files digitally in a cost effective and efficient way. It can store indictments, prosecution case summaries, witness statements and interviews, case exhibits, mobile phone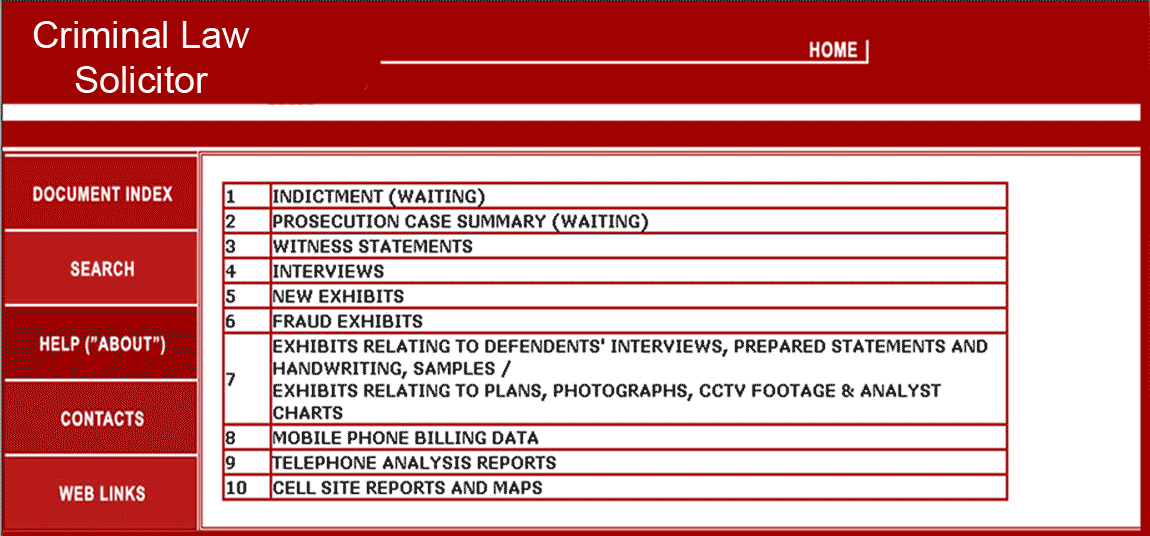 billing data, court documents and any other legal documents you may need in a simple and easy to use system.
Why Do I Need One?
eBibles can be customised to each user with corporate colours, logos and branding but the most attractive feature of an eBible is the way it offers instant access to digitised documents through easy to use menus and keyword searches. The system also enables shared access of files so cases can be referred easily to other relevant parties. eBibles have been used by many individuals within the legal sector to gain remote yet secure, offsite access to their files as and when they need them. Overall, eBibles have provided a highly useful tool to help law firms manage their documents, which is usually a long, drawn out and often stressful process.
Why Go Digital With Legal Files?
To fully benefit from an eBible system, you should have all of the documents currently stored in hard copy (probably taking up a great deal of office space) scanned and indexed so they are ready to be implemented onto the system. Having fully scanned legal documents brings other benefits too:
You will save space now you don't need to store hard copies of all of your documents.
If you store those hard copies in off-site storage facilities, you can abolish that cost.
You will be able to access the files you need in an instant.
You can ensure your files are protected from loss, theft and damage.
You will be able to obey compliance laws and file retention periods more easily.
Have files available whenever and wherever you need them.
Pearl Scan Legal Can Help
Here at Pearl Scan Legal, we have more than a decade of experience providing document scanning services and document management solutions to businesses and individuals within the legal sector. Our legal document scanning services are completely bespoke and can be tailored to suit the needs of each individual client.
We can also complete OCR processing to provide you with fully text-searchable digital documents ready to be put onto your very own eBible. If you don't think the eBible is for you, we can provide our image management software, Halogen instead or host your digital documents on our fully managed cloud storage system, Pearl Cloud.
For more information about the eBible or our legal scanning services, why not browse our website or give us a call and we can discuss your requirements to draw up a quote for your scanning project.