Pearl Cloud Legal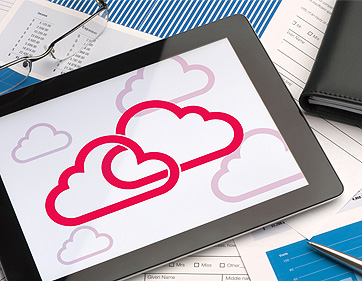 Pearl Cloud Legal is our secure and fully managed cloud storage system. Once we have scanned your documents, you can have them hosted on Pearl Cloud Legal and eliminate the worry of storage, IT support, backups and disaster recovery as this will all be taken care of by our experienced IT team. The system will enable you to gain access from any internet connected system at any time.
Features
Pearl Cloud Legal offers a range of features which can be tailored to suit your needs. These include;
Document Security (File Encryption and Password Protection)
Document Sharing
Your company branding
User ID and Permissions
Can also be locked to specific IP location
With these features, you can have unlimited possibilities to vastly improve your productivity through instant retrieval, viewing, emailing and printing of digital documents.
Benefits
Our experienced team will provide the services for you so you don't have to spend money maintaining expensive IT software and equipment.
It is very user-friendly so it won't take long to get to grips with the system meaning more time can be spent on important matters.
The system is flexible and files can be stored however you need or want in order to use the system easily.
We offer a fully bespoke Pearl Cloud Legal service so you can choose features you want and discard any that won't be helpful to your company.

Accreditations
Here at Pearl Scan Legal, we know how important it is for your legal documents to be safe and secure so we have developed Pearl Cloud Legal the required level of security for legal document storage. Our services hold many accreditations including ISO 27001 Information Security, ICO (Information Commissioner's Office) and the PCI (Security Standards Council).
You can reap the benefits of Pearl Cloud Legal by getting your documents scanned by Pearl Scan Legal. We will set up the system for you so you can save valuable time, space and costs. Get in touch today for more information.