Audio Transcription Services

We offer audio transcription services for companies in the legal sector wanting to update their audio archives and stored files to be stored in a more reliable and efficient digital format.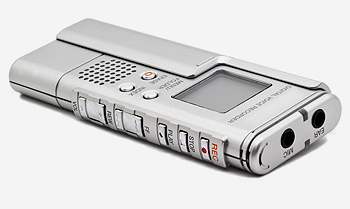 Pearl Scan Solutions have been in the audio transcription services and conversion business for over 10 years and have become known as specialists in our field. Our service is one of the more popular in our industry, not just because of our expertise but also because of our continuing offer of great value for highly valuable and essential services. We offer services for those in need of quick services starting from 24 hour turnarounds.
We use top of the range technology and audio transcription experts to ensure all of your important data is captured and then we provide the digitised copies as PDFs or Word documents. The service is completely flexible so all you have to do is ask and we will try our best to accommodate your requests.
Benefits
Experience - We have been offering transcription services for over a decade so we know what we're doing.
Flexibility - We can transcribe from any analogue and digital format (including CD, MP3, MP4, WAV, AVI and DSS) to any typed format (such as Word or PDF).
Inclusive Revisions - Our services includes revisions which will be included in the quoted price in the unlikely event that there are any errors the first time around.
Confidential Service - An area we focus on greatly with all of our services is security and confidentiality. As well as offering state-of-the-art facilities designed with security in mind, we are ICO authorised for advanced data protection and will sign all NDAs required.
We offer a free typing trial so you can see what our service is really made of, so why not drop us a line to see what we can offer? Give us a call today or request a free quote.