Details

Published: Tuesday, 17 February 2015 12:16
Written by Pearl Scan
Hits: 3353
To prove how legal document scanning can save you money, we want to present you with a case study.
Company decisions are not just made on a whim. They are usually thought out, organised and discussed before a solution is drawn up. One of the main elements that comes into these decisions is always the budget and costs involved. If the costs outweigh the benefits, a project will almost immediately be dropped.
Often, large changes within the company can cost a considerable amount of money which puts people off implementing them despite the large changes and benefits they can bring. This could be where you're potentially missing out through the idea that a large changes cannot possibly be low cost bring immediate cost-saving benefits.
What you have to do is determine whether your current outgoing costs outweigh the cost of progress. Only you can answer this question but as a legal document scanning company, we have been in a privileged position which allows us to see the impact our work has had on companies in the legal sector. We get to see the advantages document scanning brings to those organisations so here we present a case study of one particular law firm who reaped the cost benefits of getting their document scanning completed by Pearl Scan Legal.
The current protocol for law firms in the UK is to keep legal documents related to their clients for a specific number of years before it is acceptable to officially and securely destroy them. This was the case with this particular law firm. This company, like many others in the legal sector, ended up holding onto these documents for even longer than the required time. They felt it was in their client's best interests to hold onto them for as long as possible in case they were needed for future use.
The law for this protocol is now beginning to change and is allowing legal documents to be kept as digital copies holding the same legal relevance as the physical copies that were previously the only accepted form. Due to this change, more and more law firms are seeking out document scanning services to digitise their documents providing an acceptable and cheap way of retaining their documents but banishing the storage costs.
Let's take a look at some figures.
This particular law firm had roughly 1,200 boxes acquired over 20 years.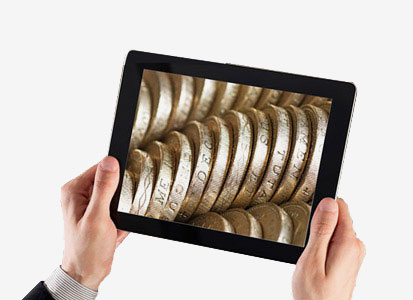 Each box cost £1 per month to store. This might not sound like a lot but let's tally that up;
That's around £1,200 for all the boxes, monthly.
Which works out at £1.60 per MINUTE to store the boxes.
Making it £14,400 in annual storage costs.
Even for just for 200 boxes they were looking at £2,200 which could be spent much more productively.
Having hired Pearl Scan to complete their document scanning and OCR conversion, the costs of our services added up to around the same as their annual storage costs. This fact might not strike you as a great benefit, but think about it; this company were paying the same amount each and every year to store those files as it cost them to have them all scanned and digitised.
Once in digital format, they could be stored in a digital document management system and accessed easily allowing for the secure removal and disposal of the original hard copies which completely eliminates those yearly storage costs. If the company had kept those files stored for just five more years, their comparative total savings with legal document scanning would add up to around £72,000!
Just imagine the possibilities your company could have when saving that amount of money every year. Intelligent law firms are turning to document scanning from scanning services like Pearl Scan to save them money. If you would like some more information on the example above or would like a quote for your own scanning project, get in touch today.