Details

Published: Tuesday, 17 February 2015 17:24
Written by Pearl Scan
Hits: 2633

Why settle for inadequate document management systems that hinder rather than a help when you can reap the benefits right here with legal document scanning and legal document management?
Everyone wants to succeed in business and come out on top of their competitors. Some might say, it's not that simple but it can be with Legal Document Management.
What is Electronic Legal Document Management?
Electronic legal document management is the process of storing legal documents through a computer based system giving you and your company better access to important information as and when you need it.
With a digital document management system, you will no longer need to spend forever searching for hard copy files manually. With a simple text search on your device, you can have the document in front of you ready to view, edit and share with ease. Now let's take a closer look at the advantages of a system like this.
Advantages of Adopting a Digital Document Management System
Claiming Back Space
Legal documents are often stored in filing cabinets, boxes or through other storage means and, depending on the size of the legal firm, this is often no mean feat. Having those hard copy files and documents scanned and placed onto an electronic document management system can free up much needed office space or remove the need for off-site storage.
Increasing Efficiency
You might never have noticed how inefficient the way you work is; with long file retrieval times and inflexible access to the information you need. With legal document scanning and management, you can make your documents available through a number of means such as through an online platform or shared network. This flexibility will make it easy for you to access the information you need on any number of devices from any location. This increased efficiency won't lack security either as files can be encrypted and password protected to ensure that the only people who view the files is those with permission.
Cost Savings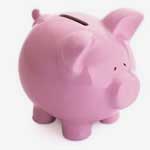 Every company is always looking for ways to reduce expenditure and increase profits and transferring legal documents to a digital document management system can provide just that. With digital documents, the need to print and photocopy is reduced or often eliminated completely as a result of the ability to view, edit and share files virtually. This will save costs of paper, ink, printers and photocopiers and even reduce the use of electricity often taken up by that equipment. Also, as a result of the above mentioned benefits, costs will also be saved on office space and storage and well as as a result of increased office efficiency.
How Can I Adopt a Digital Document Management System?
To adopt a digital document management system, you will need to transfer all hard copy documents into electronic format and collate them with any digital documents you already have.
To make searching and file retrieval easier, all files will need to be fully indexed.
To fully appreciate the space saving benefit, you should securely dispose of the paper copies once you have digitised them.
If the electronic system fails, you will need a trained technician or IT department to deal with repairs and updates.
While digital document management offers a wide range of great benefits, handling the entire process on your own can be time consuming, costly and counterproductive but have no fear, we have a better solution...
Pearl Scan Legal Can Make Things Much Easier
Here at Pearl Scan Legal, we provide legal document scanning and document management services to lots of law firms looking to improve the way they handle documents to save money, time and space. We offer a fully bespoke service including the collection, scanning, OCR processing and indexing, conversion, delivery and secure disposal of the original documents. We also offer our cloud platform, Pearl Cloud Legal and document management software, Halogen to alleviate the stress of having to deal with repairs and updates to the system yourself.
If you would like some more information about Pearl Scan's legal scanning services or about the legal admissibility of scanned documents, get in touch today. For a free, no obligation quote for your legal scanning project, complete our online form by following the relevant links below.